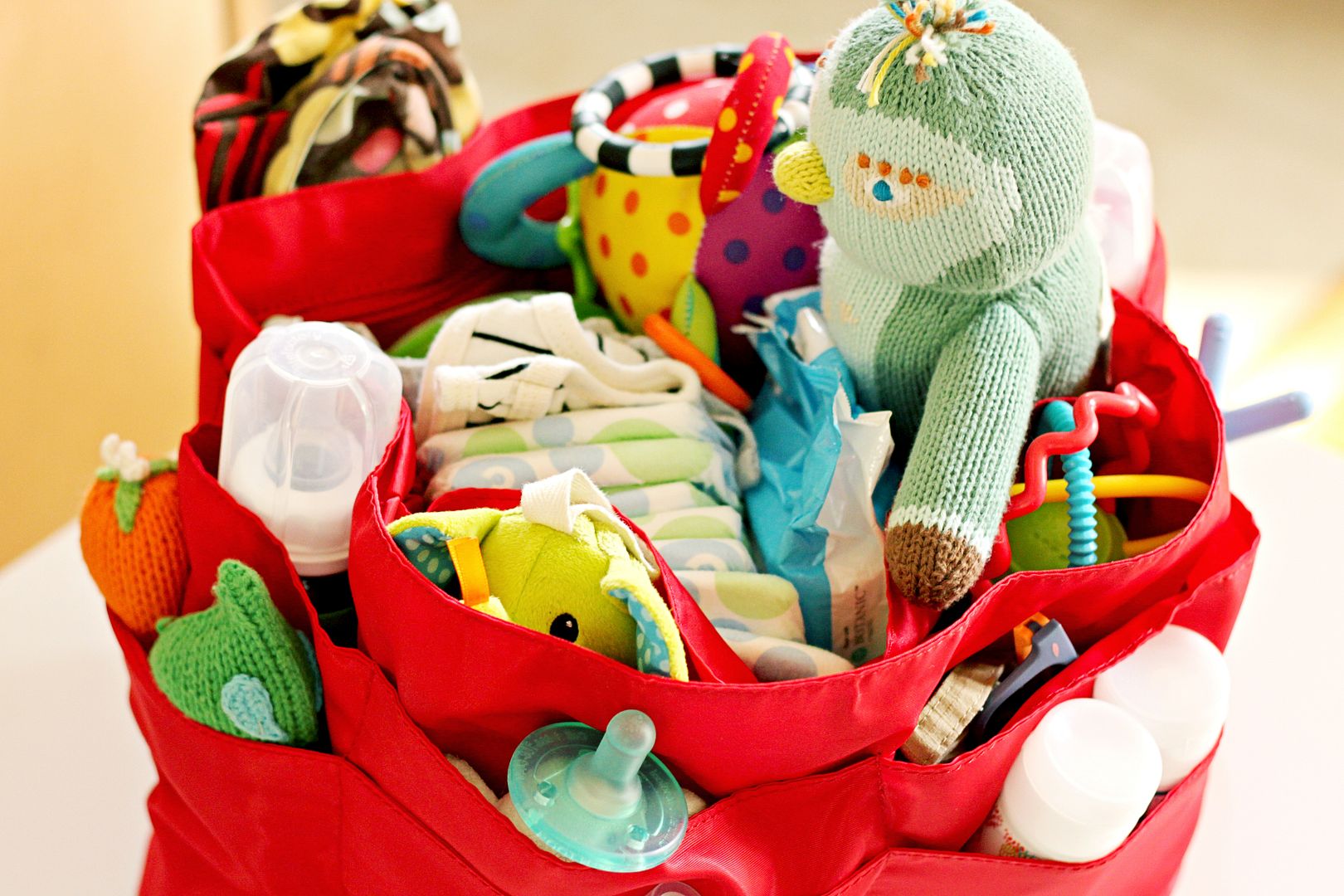 Since Silas was just a wee guy, I've been on the hunt for a baby storage solution for the car. We don't exactly live in the boonies, but anywhere that's at least a 1/2 hour drive to Target? May as well be. That said, anytime we run errands we usually make a day of it, or at the very least a morning or afternoon. Meaning when we leave the house, we're armed with a TON of stuff.
Up until recently, all of these baby goods were basically just shoved into any and every place we could utilize in our minivan. Which if you know moi + the neat freak I can be, then you know that this didn't mesh well with my Type A personality. Lucky for me, I was given the opportunity to try out the new
Baby Bag
from
Lily Jade
, the creators of the gorgeous designer diaper bags (including my favorite:
The Caroline
) I'm sure you're all familiar with.
Jump kicks were most certainly in order because this bag? Lifesaver. Deemed "holder of all the things" in our house, because it quite literally holds ALL THE THINGS. Just peep the contents I'm able to load up in the
Large Baby Bag
(aka
the mothership
) for proof.
Contents of My
Large Baby Bag
:
7 diapers
large pack of wipes
change of clothes
2 large bottles
formula case + formula
nursing cover
2 jars of baby food
3 spoons
Blabla doll
paci wipes
hat
sunglasses
Wubbanub paci
hand sanitizer
diaper cream
sunscreen
teether toy
and 8 baby toys (EIGHT!)
And you know what? It could hold more. No, really. Which is fortunate for us considering we'll be moving back to TX (by way of car) next week. Cue the Home Alone Kevin slap face, 'cause scurred. So glad we have this bag to keep us organized!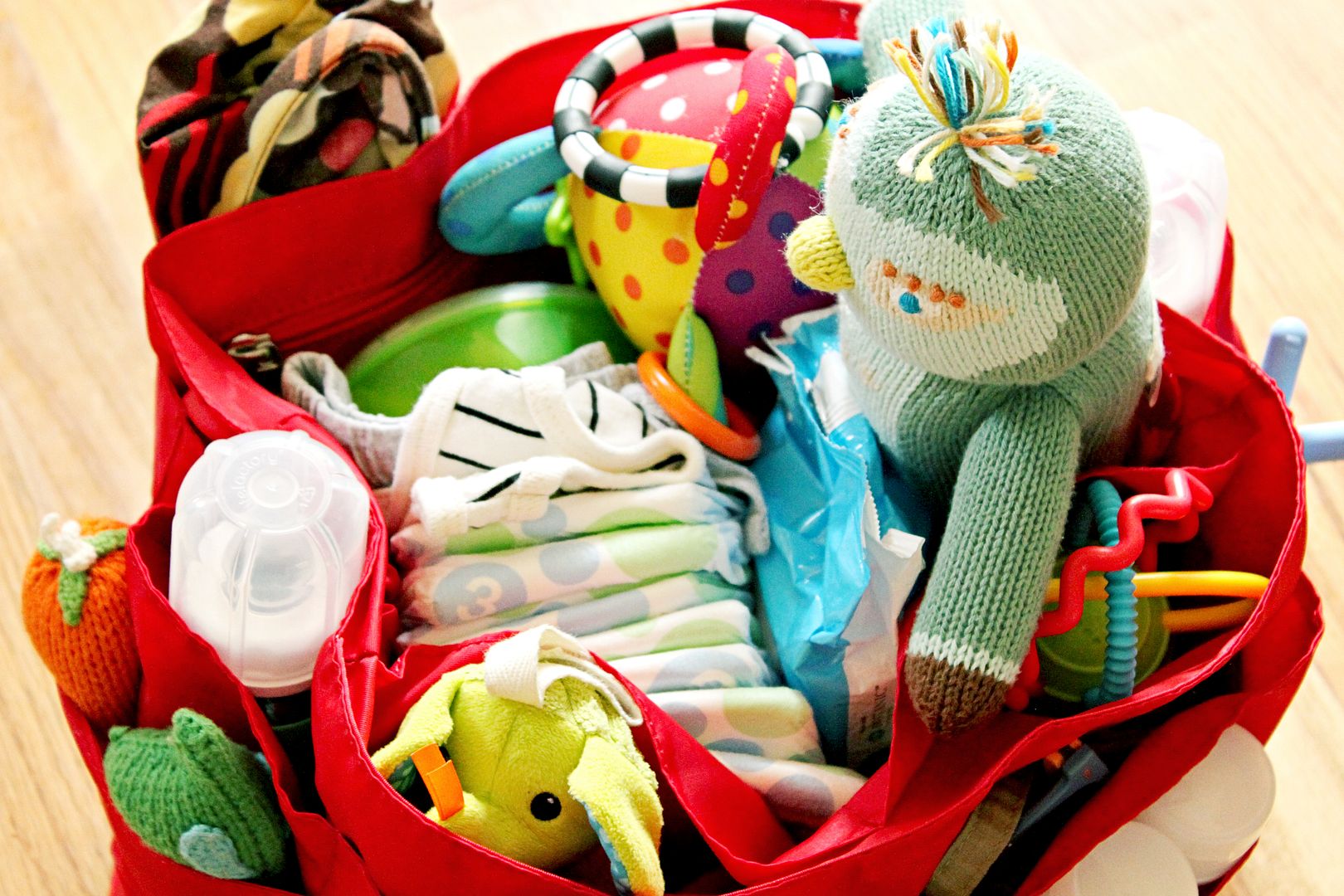 And here it is loaded up in the car, fitting all perfectly in the floorboard:
If you're looking for an organizer, I highly recommend the
Baby Bag
! We use it in the car, but it would also be perfect as a diaper caddy in the house (and WAY cuter than the ones found in stores!) or as a divider inside of a large purse/tote/camera bag. Definitely THE bag to fulfill all of your organizational needs!
Disclosure: Lily Jade sent us this bag to review free of charge, but I was not compensated in any other way for this post. As always, all opinions expressed here are my own.