It's FINALLY beginning to feel like Spring around our parts (thank GAWD!), and just in time for Lola to sport the latest and greatest from
Matilda Jane
. They've really knocked it out of the park with their newest collection,
It's a Wonderful Parade
! So flippin' adorbs!!
Now that my gal's started going to preschool, and more regularly around little girls her own age, her personality is really beginning to blossom. Turns out she can be quite the girly girl. Who knew?! Because of this, she's been quite insistent of wearing mostly only "grill" (girl) clothes as of late (numbered are the days of me dressing her in big brother's hand-me-downs, lol). Her favorite pieces being her growing collection from the ever so popular
Matilda Jane
.
With this new Spring line, they've really stepped up their pattern-matching-game! I mean, they have successfully combined like 12 different fabrics and patterns in just this one little get-up. Amazing. They've got quite the eye for this, those crazy kids! Could this outfit possibly be any cuter?!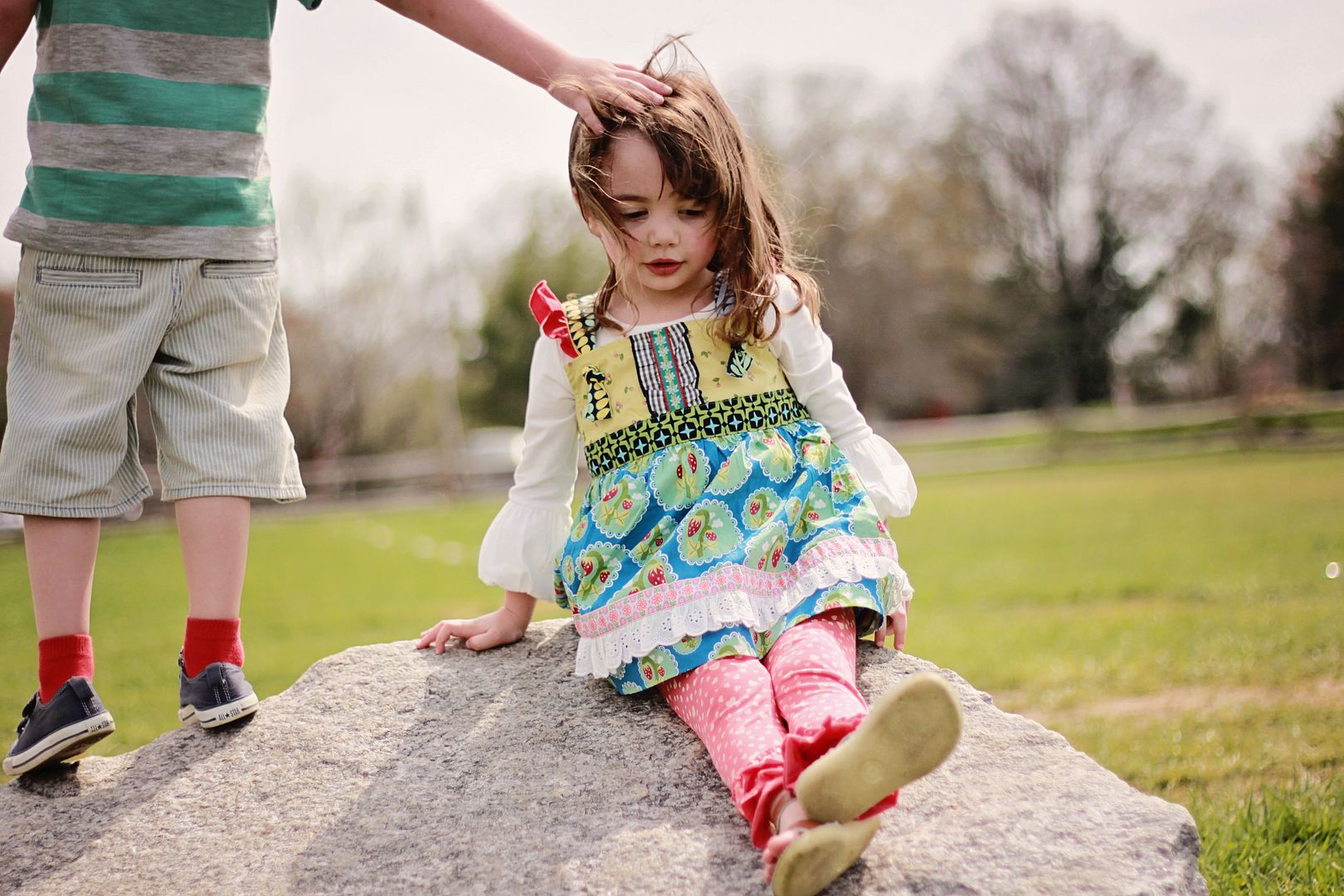 To celebrate this new collection,
Matilda Jane
has offered one lucky reader a $50 gift card to their shop! To enter, simply choose from the Rafflecopter options below. Good luck!
a Rafflecopter giveaway
Disclosure: Matilda Jane sent us this clothing to review free of charge, but I was not compensated in any other way for this post. As always, all opinions expressed here are my own.