Our little guy turned 3 months old yesterday! Hashtag how, hashtag why?! Maybe it's 'cause he's my last baby (and I know I say this every month), but it feel like it's FLYING by. At the same time, though, I'm not all that upset because we're getting to the really fun part of babyhood, you know?
I won't say that I
hate
the newborn stage (b/c there are a lot of really good parts)…but it's not my fav. I like my sleep too much, I suppose. Aaaand, in the case with this baby, my eardrums. Though I will say he's seemed much happier slash less colicky the past couple of days, so maybe what they say about the 3-mo. mark is true and he's working out his stomach ish? I guess time will tell.
Other than these couple of expected newbie unpleasantries, it's been majorly awesome having this dude with us. He is "talking" up a storm, and I feel like he's right on the cusp of a big 'ol belly laugh! Also, I'm not sure if I mentioned this before, but he's SUPER active (just like he was in utero), pretty much kicking and swinging his arms ALL. THE. TIME. His sister referring to this as "he doing the cha cha"? = DEAD.
LIKES: being held and worn (still a big fan), his brother and sister, running errands or anywhere where he's out in public (which is awesome!), the vacuum cleaner, the Mamaroo, looking/cooing at himself in the mirror, hitting his carseat toys, being swaddled whilst he sleeps & mostly sleeping through the night (hand clap emoji).
DISLIKES: being put down, naps (we're working on it, though) & dirty dipes (which weirdly didn't bother either my other 2 littles).
SIZE: I have no clue of his size right now b/c we haven't been to the doc in awhile, but I feel like he's gotten taller. Also, his feet are HUGE! Not surprising since both Dan and I have big 'ol feet.
I must also note that he's started doing this super dramatic pig squeal when he gets upset. The kids joke that he sounds like George (which Lola says in a British accent) from Peppa Pig, lol. You'd think it'd be annoying, but really, it's just comical.
Here are some pics I took of him yesterday. Big sis decided to jump in on a few, which I think turned out really sweet. She loves her "widdle baby"!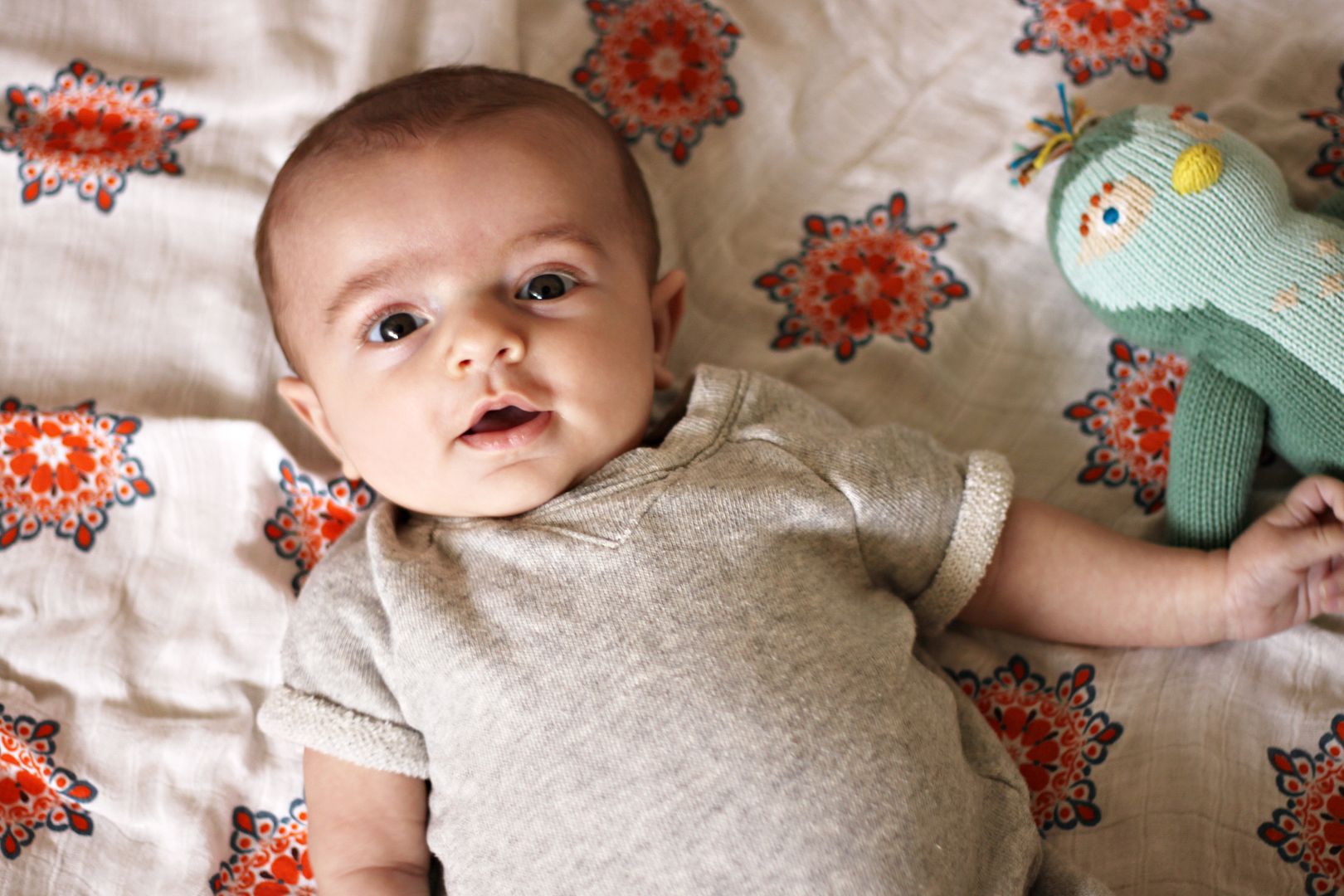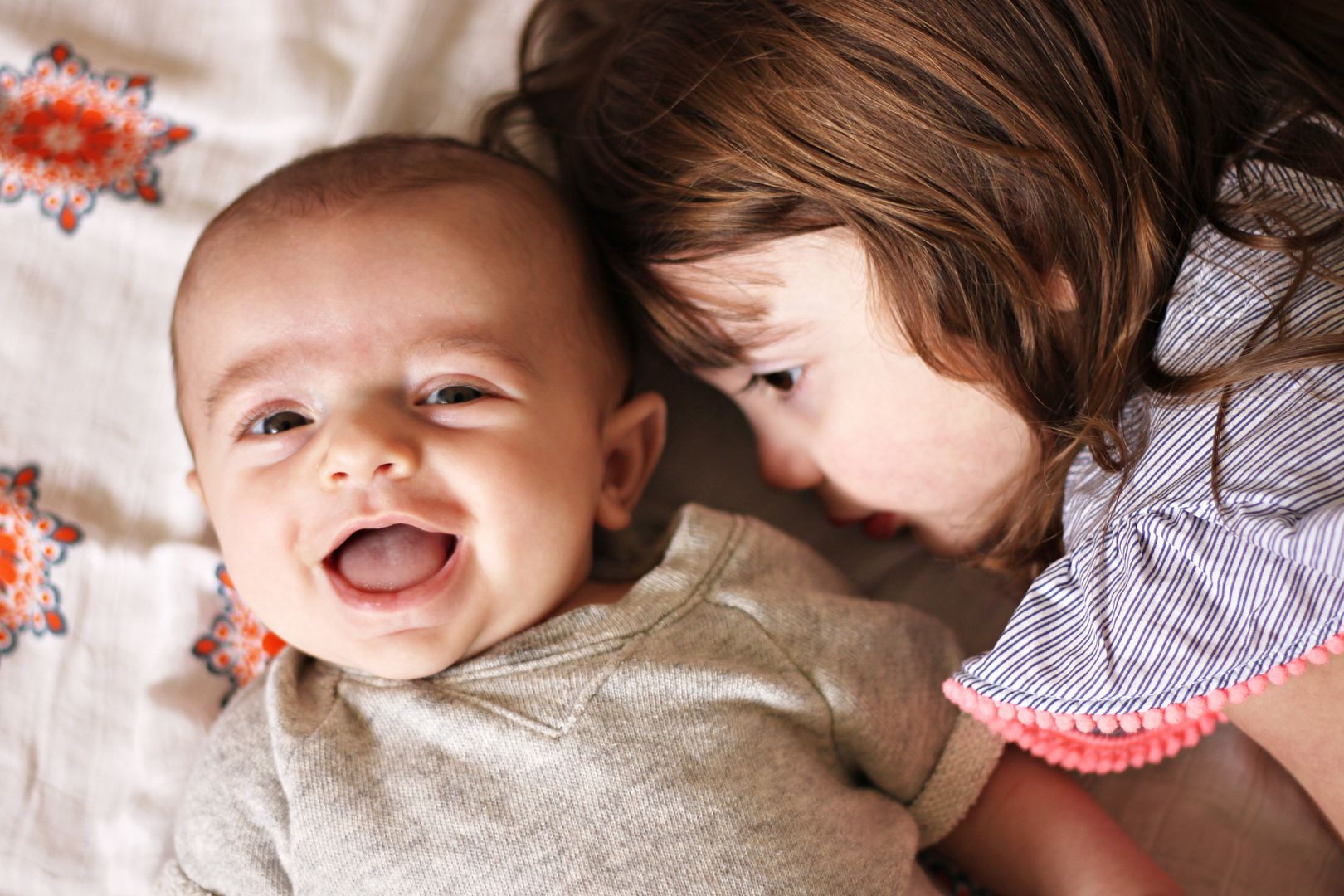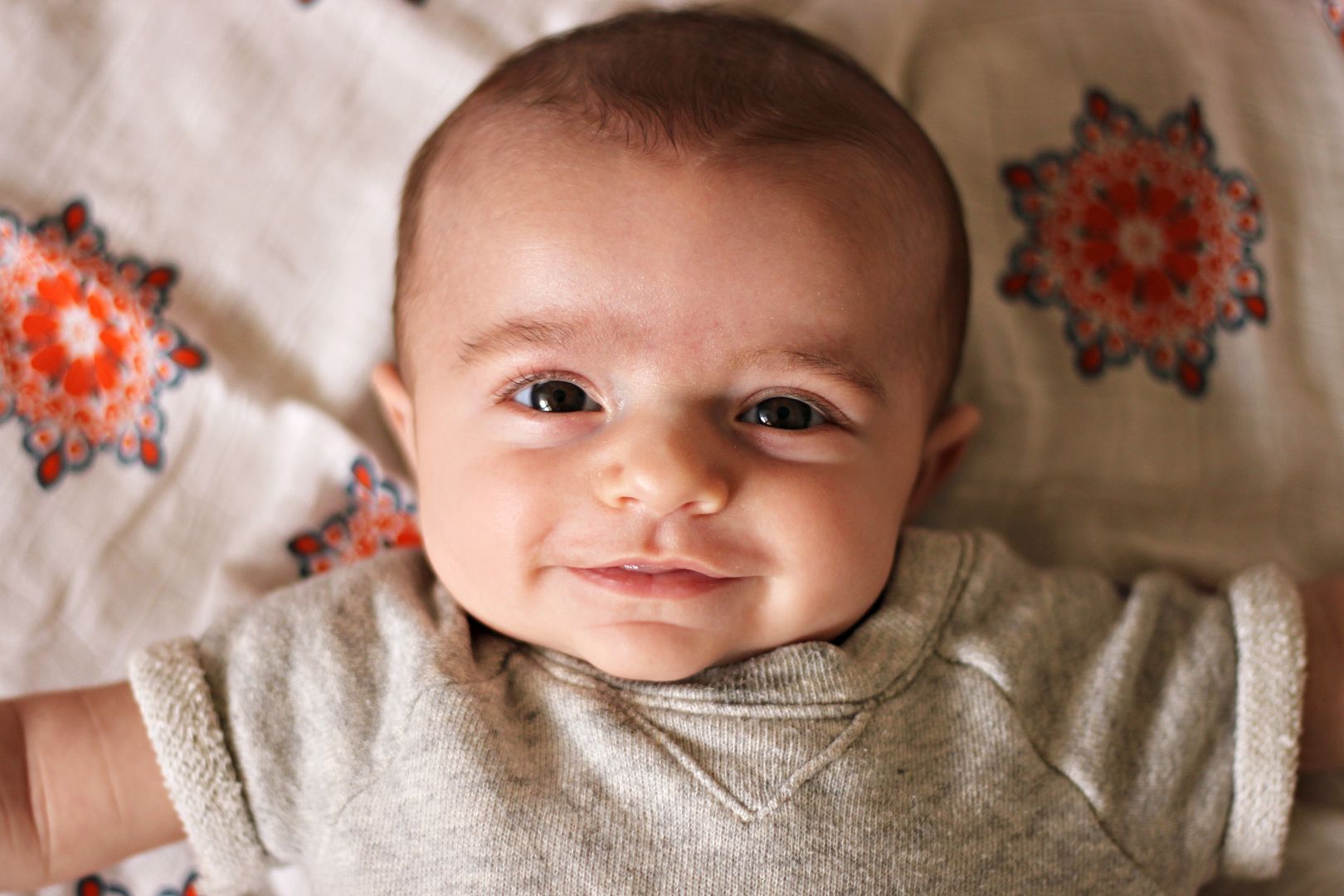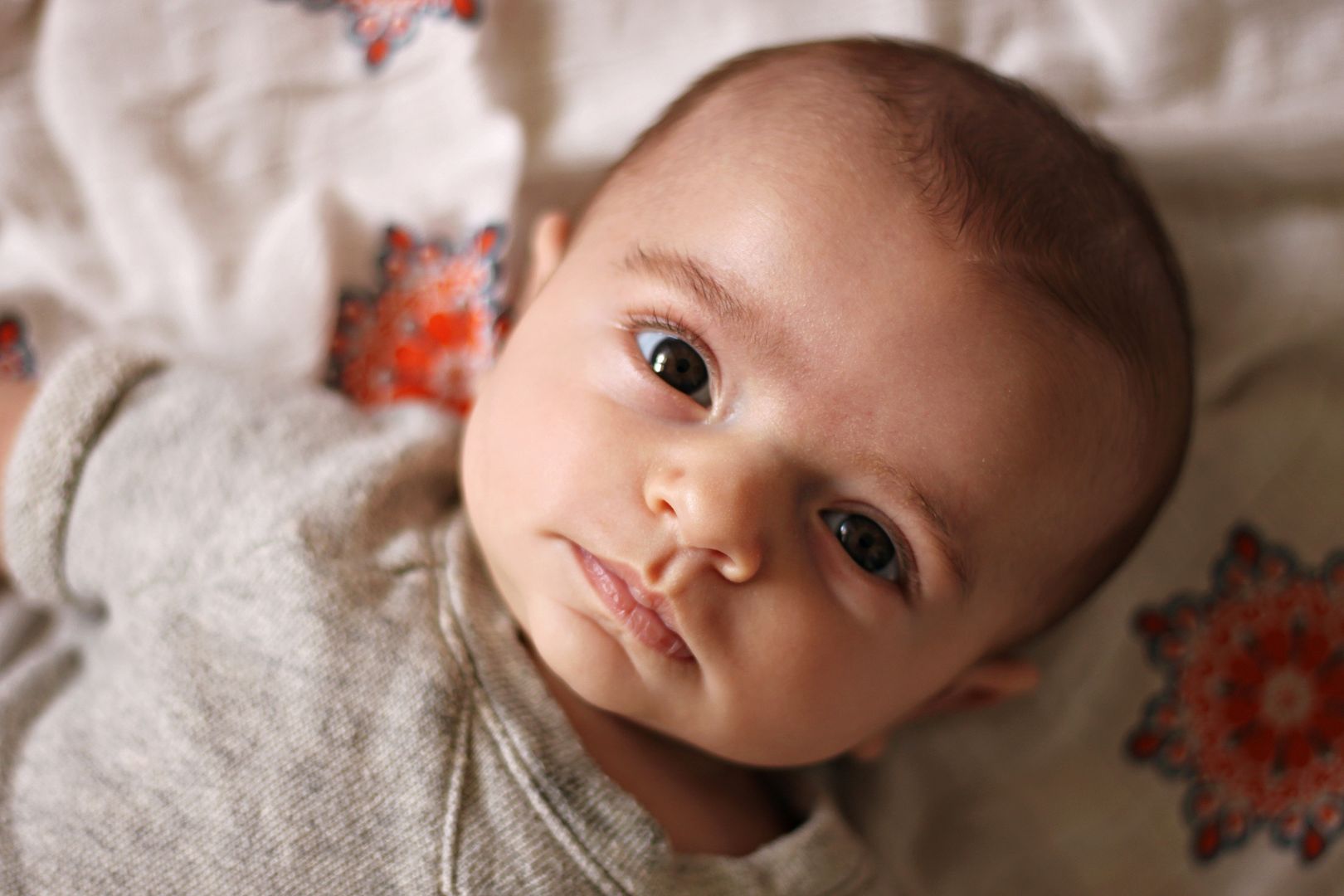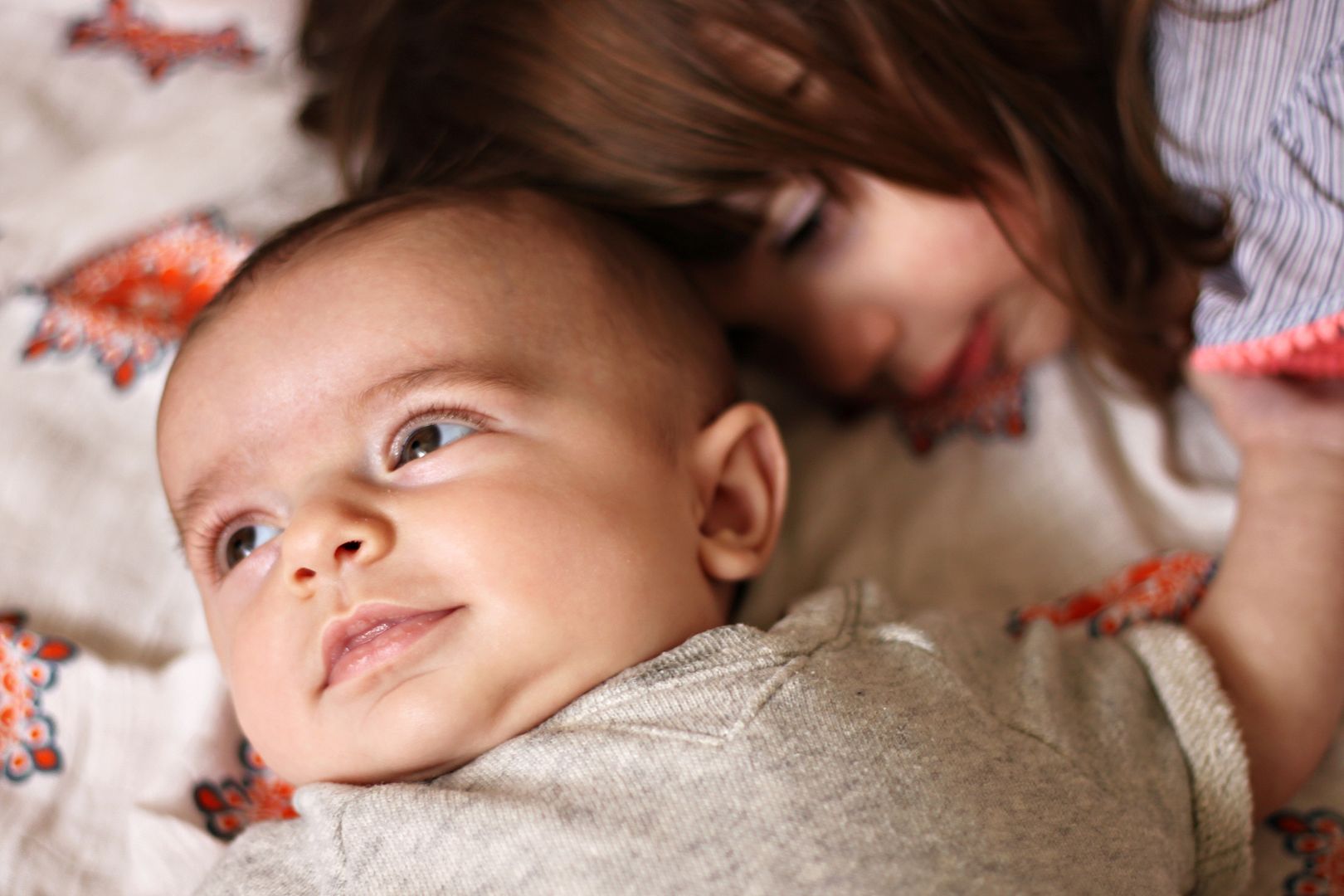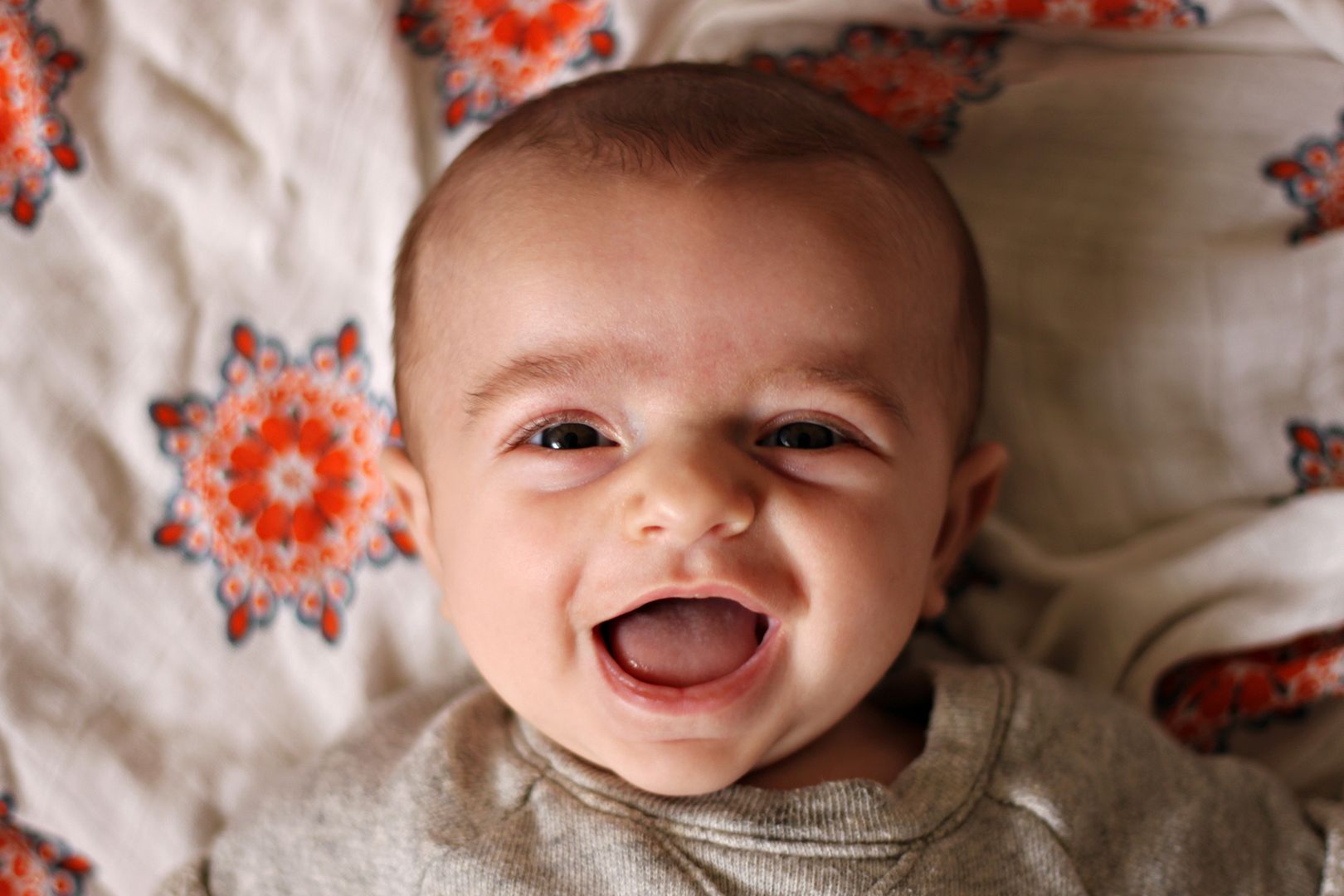 We love you so much, Silas Rhodes! As you've grown these past three months, your little personality has really started to shine through. I can't wait to see what next month has in store!