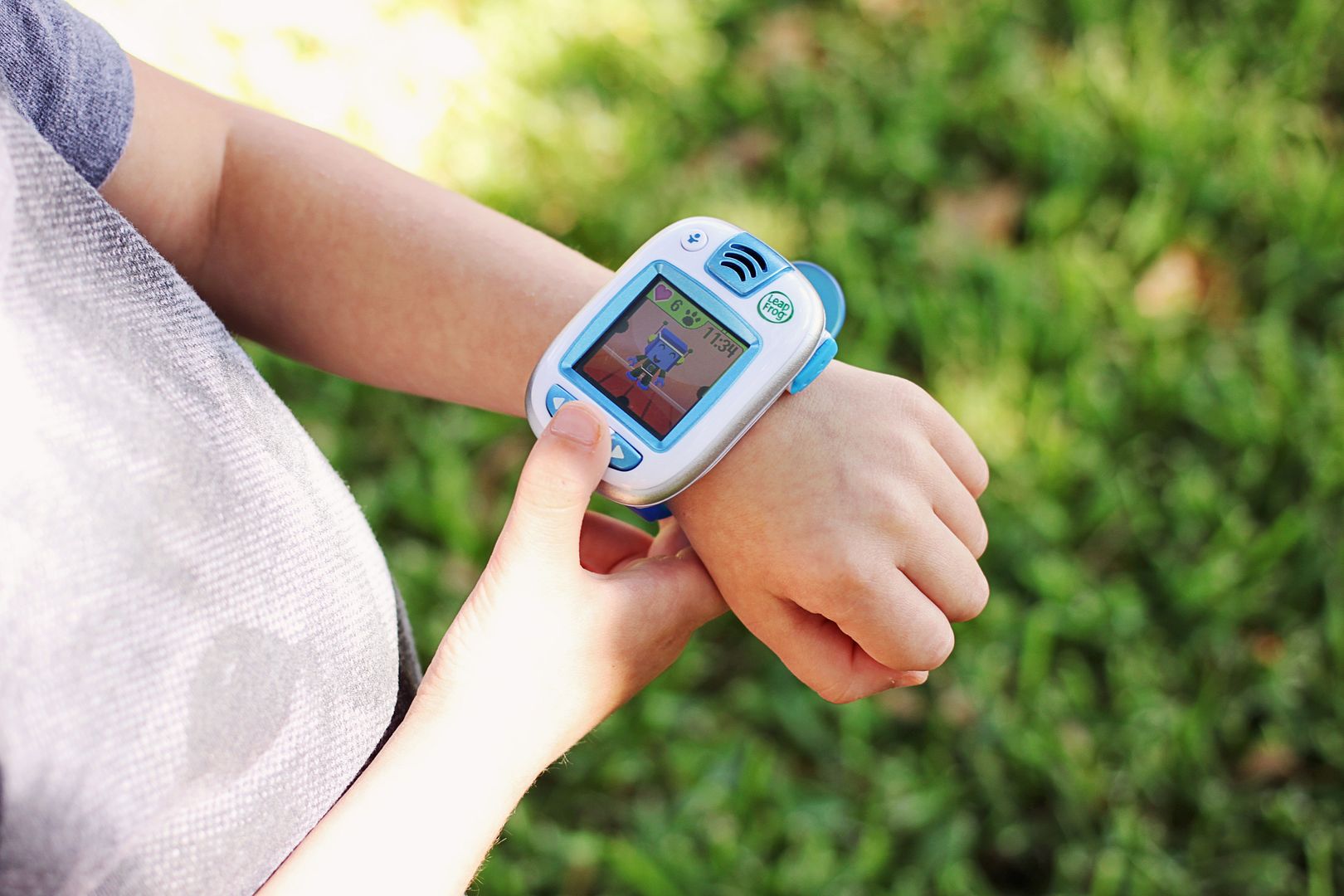 We were recently given the opportunity to review the new
LeapBand
by
LeapFrog
, and I may have done a jump kick or two, because awesome! I mean, it's an activity bracelet similar to my adult tracker, but LEETLE. And if I'm being honest, waaay cooler, too!
For those of you who haven't heard of the
LeapBand
— it's an "activity tracker just for kids that encourages active play and healthy habits with a customizable pet pal". The only kids' activity tracker currently on the market.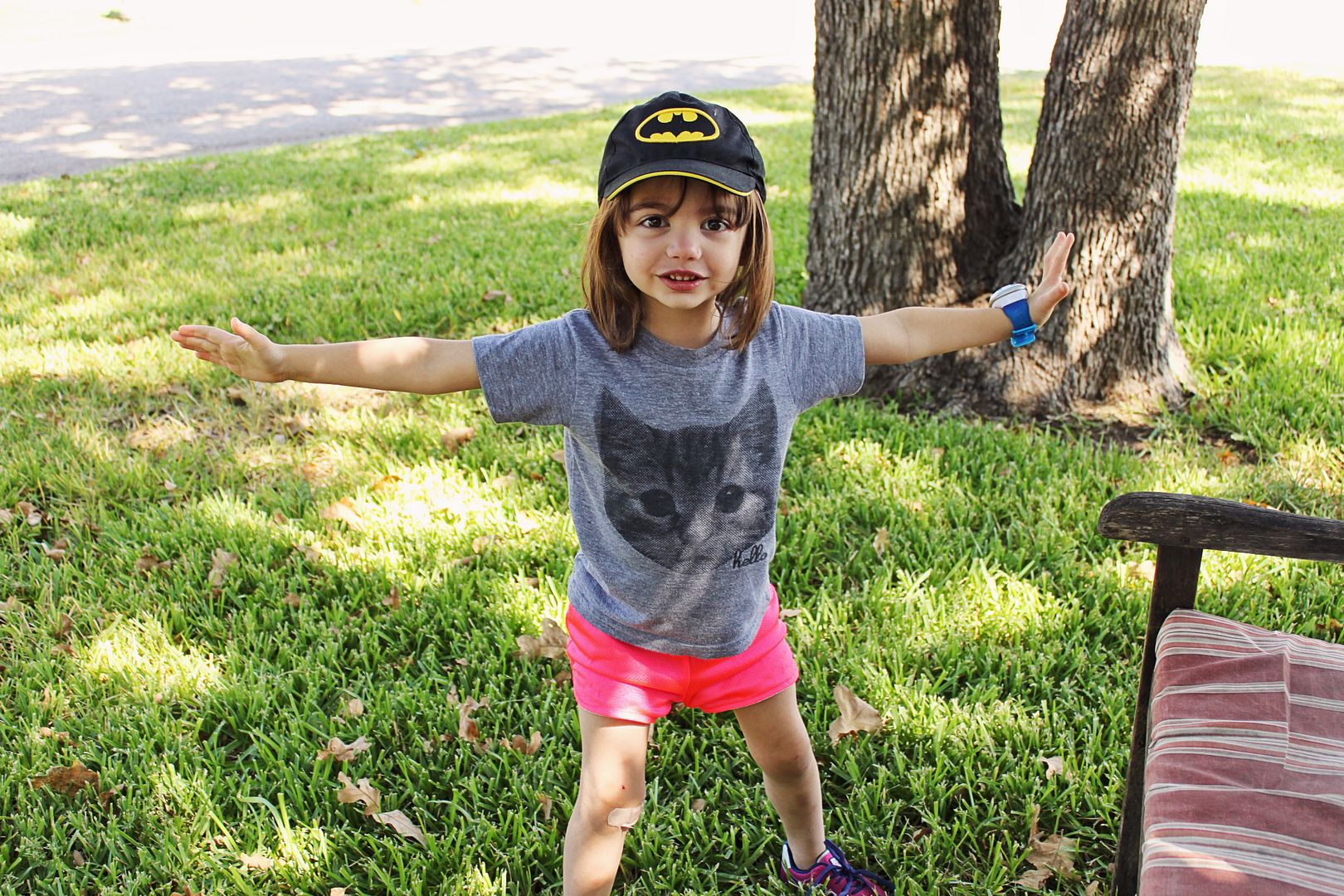 In a day and age where it can oftentimes be difficult to get your kids up and moving,
LeapFrog
has entered the wearable fitness technology market to help combat this laziness. With this device, kids are motivated to get going, as well as taught a healthful lifestyle.
In a way, I feel like I've outsmarted my children with
this band
. They're having so much fun doing challenges and earning points/rewards that they're almost completely unaware of the fact that they're doing something good for themselves. I think they put it best when they say this device is "fit made fun", 'cause I really can't think of a better way of describing it.
Right now, Lola, my almost-4 year old, has been the one utilizing this device the most. She loves picking and naming her pet (robot, unicorn, monkey, etc.), as well as earning points by doing a range of activities (i.e. a silly chicken dance, jumping like a kangaroo, popping like popcorn, etc.). With these points (jewels), she can earn a range of rewards, such as the ability to activate new pets, feeding and bathing her current pets and earning additional toys. Very much in the vein of
LeapFrog's
past creations, but with physical activity.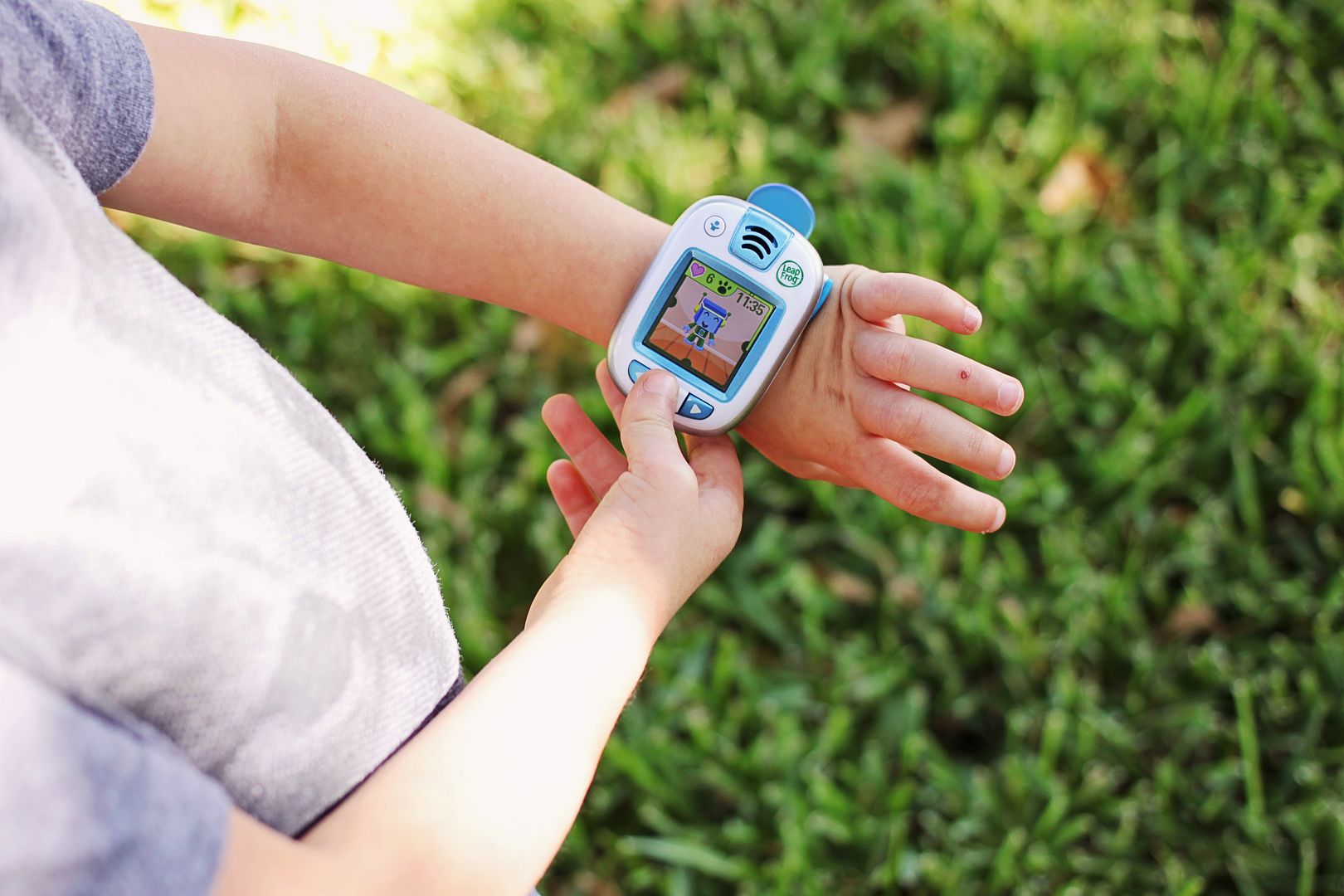 Some of
my
favorite things about the
LeapBand
are:
Audio Instructions - Lola isn't reading yet, so the fact that everything is told to her is very helpful.
Parental Controls - the band can be set to "quiet time" mode during school, nap time and nighttime.
Water Resistant - I cannot tell you how nice it is to not have to remove this band the 10+ times a day I'm washing tiny hands.
Rechargeable Battery - we recharge this guy quite often, so not having to replace the batteries each time is a plus.
Durable - my kids are ROUGH on toys, to say the least…but this band is sturdy; definitely built to last!
Built-In Watch - not only does it display/tell you the time, but it teaches you about time by relating it to current daily happenings (i.e. suggesting it's late & you must be tired).
Built-In Stopwatch - useful for when my kids want to time an activity.

The only minus is that we have just the one of them, meaning my kids are constantly arguing over who gets to wear it for the day, lol. It's that cool.


If you're looking for a way to get your 4-7 yr. olds off the couch and active, then I highly recommend
LeapFrog's
new
LeapBand
. It's currently available in three colors (pink, blue & green), and sold at most large retail stores, including Target and Toys R Us for a low $39.99.

Disclosure: LeapFrog sent us this product to review free of charge, but I was not compensated in any other way for this post. As always, all opinions expressed here are my own.