This weekend is super special because my little man turns FOUR. I can't even believe it. Where did the time go? We're not having a big birthday party for him this year, just keeping it simple. We're going to Six Flags on Saturday, then on Sunday (his actual birthday), we're going to Chuck E. Cheese. It should be a lot of fun.
Alright, lets's get to my favorites cuz we have to get to school early today!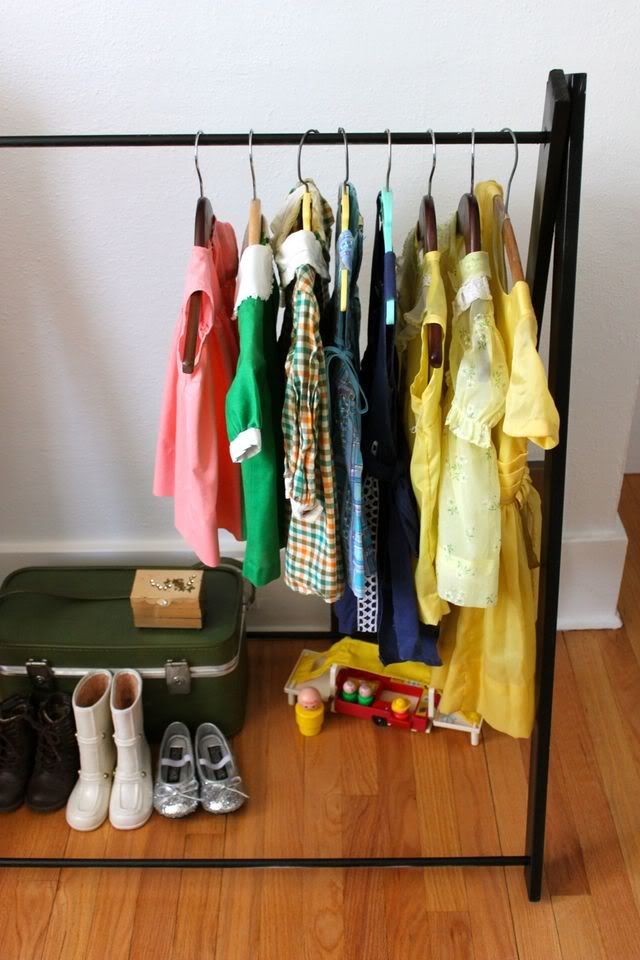 1. This
little garment rack
would be a great way to display Lola's vintage dresses. That Rachel's one creative mama!
2. How cool are these
neon pots
? I may have to make a couple of the for my front porch.
3. I can't even tell you how many times I've passed up embroideries at the thrift because they weren't framed. With the help of this
framed artwork DIY
, I can do it myself.
4. Though I might break My Fitness Pal trying to input the calories from
this recipe
, I'm still drooling over it nonetheless. Talk about noms for days.
5. I haven't had a manicure in forever, but these
ombre nails
are pretty BA.
6. I'm a total sucker for a good
birth announcement video
.
7. These
social media buttons
are so fun! And free!
8. Ever wonder what the
sticker codes on fruits and veggies
mean? Other than the #s beginning with 9 being organic, I had no idea.
9. Loving this new
Literate and Stylish
feature over at Sometimes Sweet.
10. These
activity jars
are a fantastic way to keep the kids entertained during the summer months!
Okay friendos, I'm off to deliver cupcakes to school with my almost four year old (and trying my damnedest not to eat any in the process)!