Not much happening 'round these parts - just trying to get things back to normal since Frankenstorm blew through, causing our routine to become a little off. Since Nico's school was closed on Halloween, they'll be having their Fall Festival today, which should be fun. He's excited because it means he gets to dress up twice, lol.
As far as the weekend goes, I have plans to make a trip
out here
with a friend to get Xmas decor. Also, we promised Nico we'd take 'em to see
this movie
. Oh, and we're pretty much completely out of groceries, so I'll need to deal with that ish at some point, too. Exciting stuff, I tell ya.
Whatever y'all may have planned this weekend, I hope you enjoy it!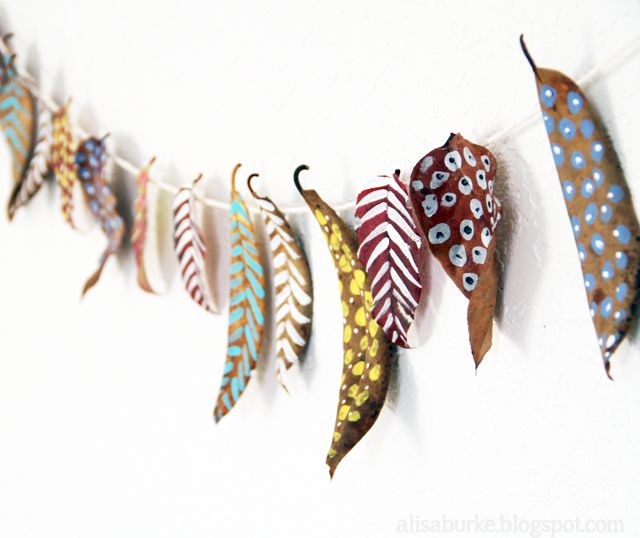 1. I am
in love
with this
painted leaf garland
. Such an easy and pretty way to decorate for the fall!
2. A post on
learning to love princesses
.
3. Some really yummy looking quinoa recipes:
one
&
two
.
4. This site sounds like the
Zappos of bras
! Sign me up!
5. The prettiest
wrapping paper
I ever did see!
6. A great read about
realizing you're an adult
. Like, seriously, when did this happen?!
7. Obsessed with these
DIY kids moccasins
! So cute!
8. If, like us, you're ballin' on a budget, you'll wanna check out this list of restaurants offering
free kids meals
.
9. A
hot dog slicer
that's an actual weiner dog? Genius.
10. A few things that have me giggling:
here
,
here
and
here
.