For the past few months, the hubby and I have been in talks about teaching Nico to read. We just weren't exactly sure how we were going to make this happen. See, up until recently, he's been completely content with us reading the books to him. But then a couple weeks ago, he came up to me one morning and asked if he could learn to read. Psh-yeah, little dude. We can do that! And then, as if they were reading my mind, LeapFrog contacted me about reviewing their new Tag book
Leap and the Lost Dinosaur
in conjunction with the
Tag Reading System
.
It's no secret that we love LeapFrog products in our home, and the
Tag Reading System
is no exception. If you're looking for an interactive reading device for your little, this is the one to buy! Seriously, guys...it's like magic. With the touch of the pen, Nico can choose to have a story read from beginning to end, a page at a time, or his personal favorite, a word at a time. He's still in the very early stages of this reading gig and being able to click on each individual word and have it read aloud to him while he studies it has been extremely helpful.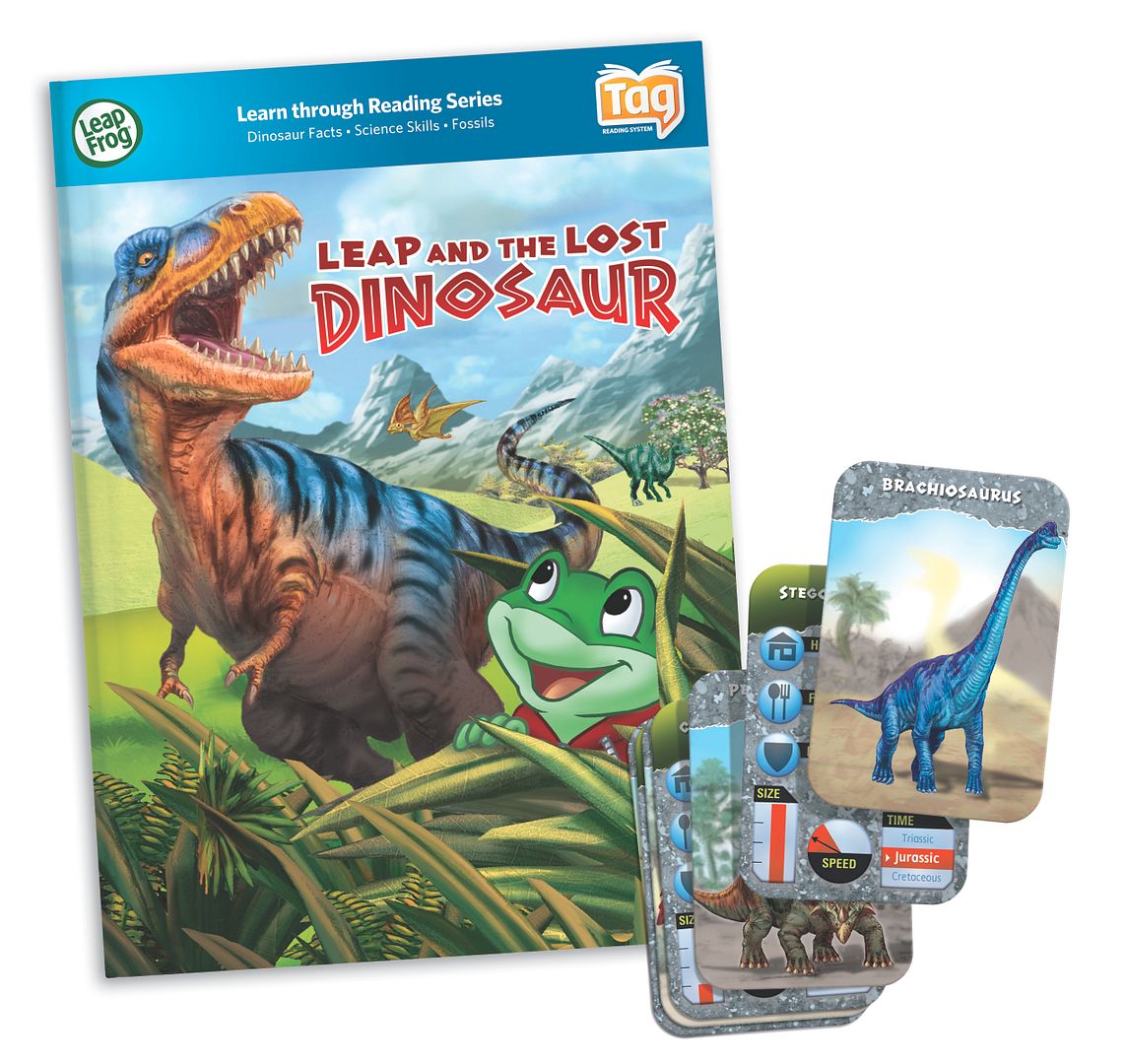 Leap and the Lost Dinosaur
is the first of these books we've tried out, and holy awesome! This book (aimed at 5-8 yr. olds) goes back to prehistoric days and teaches you fun facts (i.e. what they like to eat, when they lived, etc.) about over 25 dinosaurs. Plus also, you get 15 interactive playing cards to help you become a dinosaur expert. The other day, my kid straight up schooled me on dinosaurs. Did you know that a Stegosaurus had a brain the size of a walnut? I sure didn't. Clearly, I need to brush up on my dino knowledge.
We can't wait to add more of the Tag books to our collection! In fact, Nico's already made a list of the ones he wants, lol. Where was something like this when I was learning to read?!
Disclosure: I was sent this product to review free of charge, but all opinions are 100% my own.