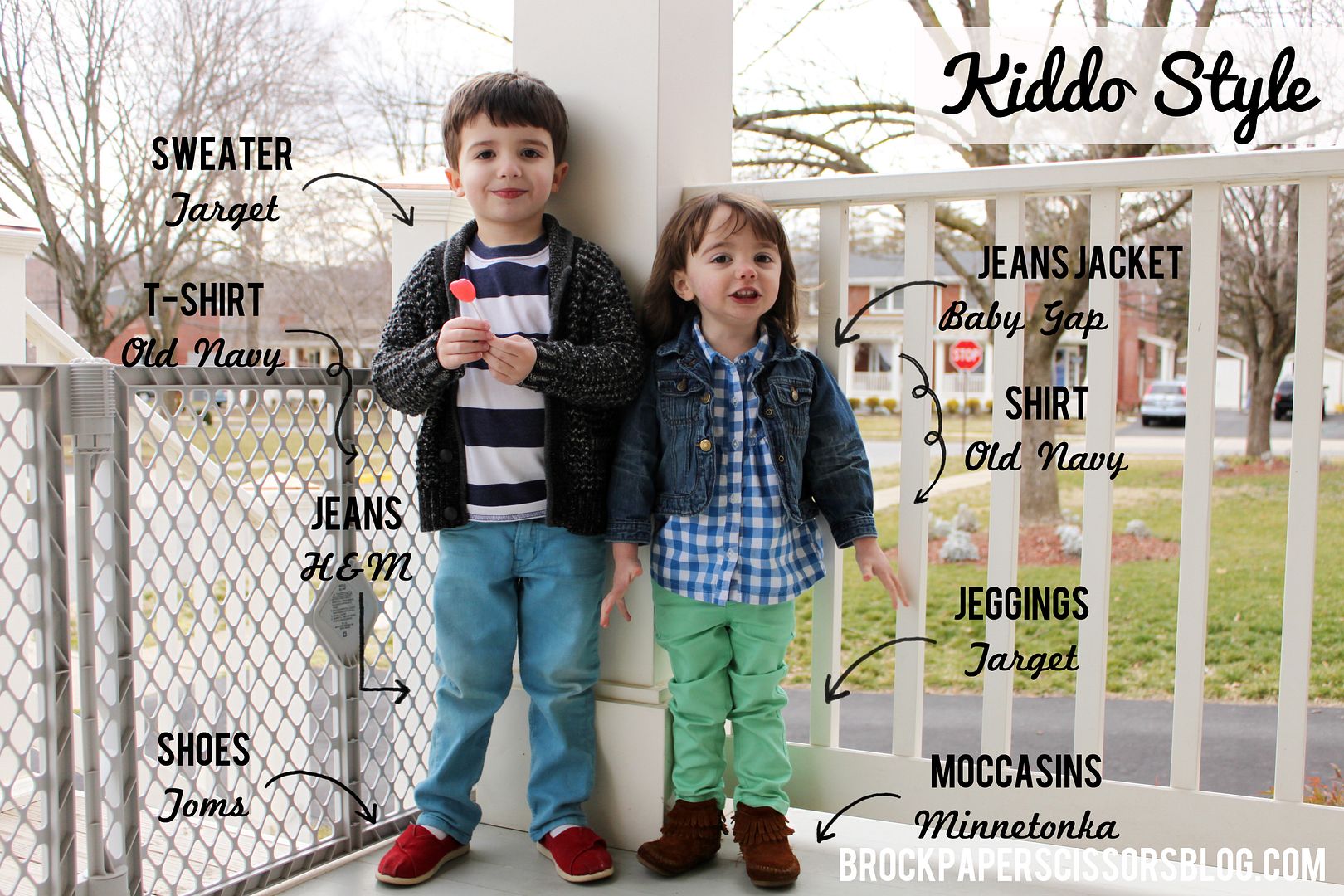 On Lola: jean jacket: Baby Gap / shirt: Old Navy / jeggings: Target /
moccasins: Minnetonka

Yesterday afternoon the weather was nice and the kids were looking particularly cute, so I decided to snap a few pictures of them. Now that they're getting older, it's becoming increasingly more difficult to get 'em to stay still for more than a second (there's just so many activities!), but thankfully, I was able to bribe them with lollipops. Hey, whatever works, right?

Since it's still fairly chilly out here in NOVA, we're dressing in layers to keep warm. And what better way to mix it up than with pops of color! We're not scurred - the more color, the better, IMO! I'm a little bit more of a minimalist when it comes to myself, but for my kids? Bring on all the mismatched stuffs! If anyone can get away with it, it's miniature human beings, so don't be afraid to have fun with it!
On another note, going through and editing these photos put a smile on my face because you can really see the love these two have for each other. Yes, they're oftentimes fighting over this and that, but at the core of it, there is real love there. They truly are the best of friends.